Vehicle Management System
Digital Web Weaver
Glimpses of the industries we serve
Learning Management System
features
Digital Web Weaver
Services
Digital Web Weaver
Technology Used
Digital Web Weaver
working process
Register the Fleet of Vehicles
The first, major step is to ensure the registration of the fleet of vehicles to ensure effective tracking and maintenance of the same.
Tracking the Fleet of Vehicles
With the help of the innovative fleet tracking , you can easily track the vehicles in your logistics and transportation business.
Getting Real-time Updates
With the help of the sensor-enabled and GPS tracking features of the fleet management mobile system, you can receive real-time updates about the overall status of your vehicle enroute.
Receive Notifications About Vehicle Tracking
You can receive live notifications or alerts about the fleet of vehicles through effective vehicle tracking. You can get vital details including the amount of fuel left, the condition of the vehicles,the status of the drivers, and so more.
Online Examination Software
Our Clients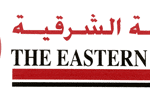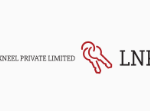 Not Just Average Design Agency, We Make Beautiful Things