React Native App Developement
React Native Application Development is the most trending technology in today's date as it allows you to build a real mobile application. You can use Java programming language for developing the application. React Native may sound something high and tough to understand kind of thing but it uses the synonyms User Interface building blocks like we use in android applications.
Some of the famous applications like Facebook, Instagram, Airbnb, Tesla are using react native. This framework is considered as the future of hybrid mobile applications. At first React Native was developed by Facebook but later it made it an open source so now many developers are using it.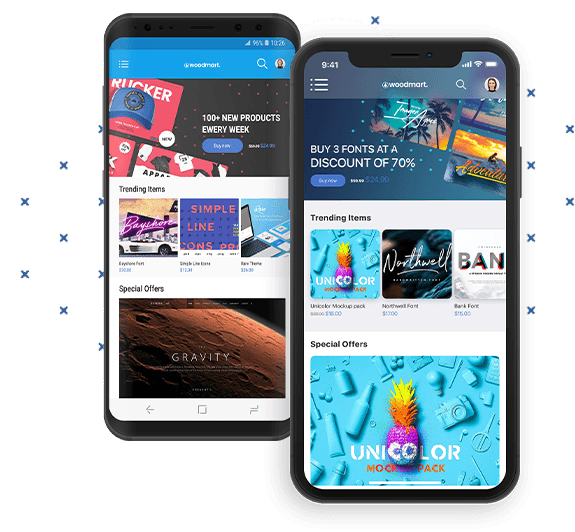 Android App Development
About App Development
React Native gives an awesome platform to develop mobile applications using only JavaScript. React Native uses the same design as React with functionality to compose a rich mobile UI (User Interface) from declarative components.
With React Native, We not only develop a mobile & web application, an HTML5 App or a hybrid app, but Digital Webweaver also develops a real-time mobile application that's indistinguishable from an app developed using Objective-C or Java.
React Native App Developement
About This Service
Services we will provide?
We are an experienced team at Digital Web Weaver providing services to our customers. We use React Native Application Development in order to make the application quick and responsive. You can Hire React Native Developer experts who are always there to help you whenever you want at reasonable rates and we also upgrade the existing applications.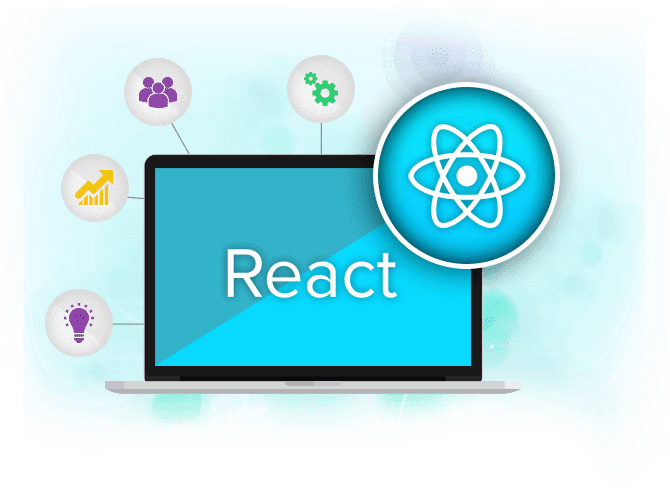 Digital Web Weaver
How Do We Deliver?
Why choose Digital web weaver for android developer?
We are developing the system of business and technology to reach strategic business purposes by building Android Applications. Behind the reasons for choosing you are following below
We Are convenient in our pockets.

We offer app solutions on-time and on budget. We have the top mobile app developers, who can easily and cost-effectively develop an application that can adapt to your business goals.

Support and Maintenance Our advanced Mobile App monitoring systems ensure the health and condition of your app infrastructure constantly; we follow crash analytics, system uptime and response times so your app compliments your actual objective.
Top-Notch Creative UI/UX Designers

Our designers settle for nothing less than perfect and work religiously on your target audiences; needs and integrate the market research, case studies, and cultural trends, to explore much about your user base.

Quality Assurance Every line of code is Quality Assured and through structured design and stringent coding practices, we ensure each line of code turns into affordable Solutions tailored to your business, goals & ambitions
We Deliver Client Satisfaction

What makes us unique is our ability to create innovative and elegant user interfaces that provide client satisfaction due to our standardized communication process and result-oriented approach.

Highly Experienced Caretaker

ur squad is experienced in specialized areas of their structural domain and their expertise ranges from creating unique mobile apps for specific operating systems like iOS & Android & Wearable gear.
Digital Web Weaver
Technology Used
We Love To Hear From You
Please call or email contact form and we will be happy to assist you.
Why Hire Us?
WHY HIRE REACT NATIVE APP DEVELOPER
With us, you will have 100% confidentiality and we sign a non-disclosure agreement before starting the project.
We have flexible hiring models which ensure that the final product will fall under your budget.
We provide detailed reported on every step which will help you in understanding the progress.
As per your requirement, we can increase or decrease the number of developers in the team.
The in-house infrastructure is based on the latest technological advancements.
We also hire specialized developers depending on the complexity of the project.
We ensure timely delivery of the website or application after repeated quality checks.
Not Just Average Design Agency, We Make Beautiful Things