Phonegap Development
If you want to Hire Phonegap Developers, you can explore our services. We are the team of experts at Digital Web Weaver and we provide customer various services. We meet our customers, listen to their requirements and work accordingly. We are pleased to inform you that now we are now starting Phone Gap Development at our Digital Web Weaver Company.
There is a service known as Phone gap build, which allow you to upload your source code into code compiler. You can do it easily and if you are facing trouble then we are here to help you. We provide the services at low and reasonable rates which completely suits your budget.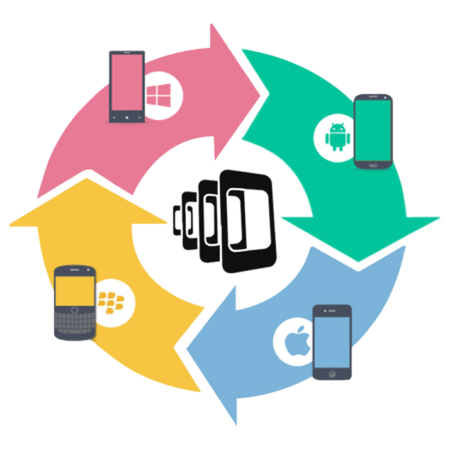 Android App Development
About This Service
PhoneGap is a mobile development structure that enables developers to write out the code for an app and extend it across various platforms (iOS, Android, Windows Phone, Blackberry, etc.) without the requirement to write different code for different platforms. PhoneGap apps promote the developers to obtain the native device APIs in an extended modular way.
Our skillful developers love the adaptability of PhoneGap App development. Mobile developers use their abilities to the greatest to develop extremely innovative solutions with a swift turnaround. Prototype for new app creation, app migration or upgrading, PhoneGap makes development manageable and quick.
Digital Web Weaver
How Do We Deliver?
Why choose Digital web weaver for Phonegap Development?
We are developing the system of business and technology to reach strategic business purposes by building Android Applications. Behind the reasons for choosing you are following below
Technological Expertise
Digital Webweaver PhoneGap developer enthusiasts having industry-wide expertise on PhoneGap framework, who delivers mobile and web products for clients loaded with an array of features. Digital Webweaver team leverages JavaScript, CSS3 and HTML5 web technologies using the bridge of PhoneGap to deliver native alike apps to process, manage and analyze real-world challenges on iOS, Android and Windows mobile platforms, be it a phone or tablet.
Digital Web Weaver
Technology Used
We Love To Hear From You
Please call or email contact form and we will be happy to assist you.
Why Hire Us?
WHY HIRE PHONEGAP DEVELOPER
With us, you will have 100% confidentiality and we sign a non-disclosure agreement before starting the project.
We have flexible hiring models which ensure that the final product will fall under your budget.
We provide detailed reported on every step which will help you in understanding the progress.
As per your requirement, we can increase or decrease the number of developers in the team.
The in-house infrastructure is based on the latest technological advancements.
We also hire specialized developers depending on the complexity of the project.
We ensure timely delivery of the website or application after repeated quality checks.
Not Just Average Design Agency, We Make Beautiful Things