Digital Exam: Simple Solution for complex Testing Skill
Online Examination Software
Pen-and-paper tests have been the norm in the education sector. The COVID-19 outbreak is just one instance that has forced universities to conduct online exams. However, in a world of constant upheaval, a catastrophe of any nature can keep disrupting the normal pace of events.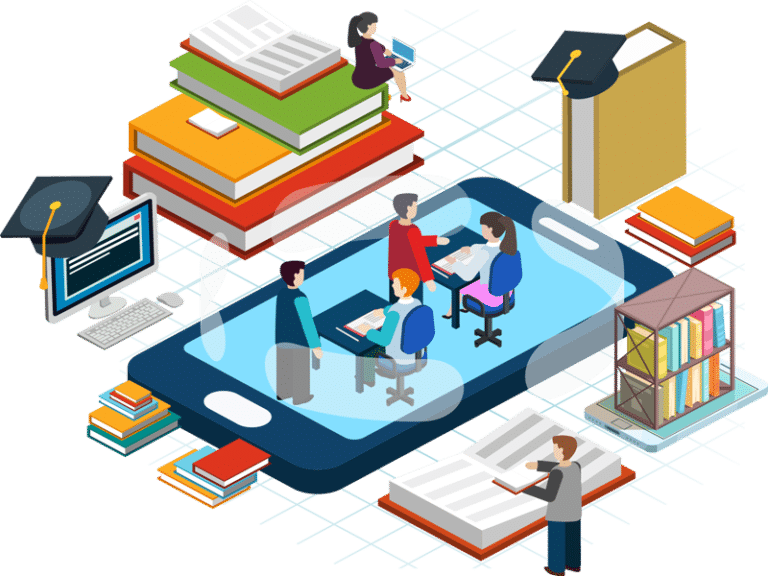 Online Examination Software
The digital disruption is conquering the entire business world at a rapid pace, and enterprises irrespective of their industry are in a compelling situation now to adapt to the online conditions. The academic industry is no exception in it, and the current pandemic situation has left them clueless and provided a space to think about the beneficiary of availing the digital transformation. Conducting exams or tests is a tiresome process since it involves various activities like question paper generation to declaring results. Every activity involved in it requires a certain amount of manual effort and direct presence.
Glimpses of the industries we serve
Online Examination Software
Assist teachers and other educators, to get involved seamlessly in the question bank preparation activity.Hence the job of a teaching professional is made easy that they need to monitor the questions got sorted properly in an appropriate way..
Dedicated online exam software that helps in the efficient management of hundreds of enrolled candidates.Now the teaching professionals can monitor the exam activities of the enrolled candidates in a more relaxed way and easily control students' online accounts.
Creating a test in the stereotypical format is a lengthy and tiresome process that involves filtering out questions from different subjects and allocating marks to them.
Futuristic online proctoring software, encouraging the students / candidates to take the test in the bounded feasible time and also completely nullifies the chances of them getting involved in any malpractices.
Our online exam software provides an accurate in-depth analytical report with crystal clarity on question paper generation to calculate results and announce the ranking.
High-end security assured in our online examination software that implements the multi-factor authentication model and impedes the same to be practiced by the key users and administrators to ensure authenticity.
Plan and execute the exams with utmost perfection using our online proctoring software powered by an artificial intelligence system. tihs software we deliver navigates academic institutions in the right direction and promptly adopts digitization.
Announce the results and rank your students flawlessly using our online exam software, it provides sheer assistance by calculating the marks right and ranking the students according to their result achievement.

LAMP (Linux, Apache, MySQL, PHP)



A superlative web portal that carries out complete functionality set up for the admin to manage, monitor, control, and edit the entire operability happening in allied with the online examination process. The educational/academic institute can now assign a dedicated supervisor or admin to handle the monitoring process and make necessary and timely changes and update whenever required.




Students got availed with the privilege of utilizing both the web app and mobile app of our online exam software to the core, where they can find the entire allotted functionalities for them both on the big screen and in their smartphone as well. Certain software that we have released at the right time gives deadlock to the students' malpractice activities and thoughts and also assists the administrative staff in reducing their routine works.
A Node.js dedicated resource is a skilled developer who is solely focused on your Node.js development project. They work exclusively on your project, allowing you to have more control and flexibility over the development process.
Hiring a Node.js dedicated resource gives you more control over your development process, allows for quicker response times, and ensures that your project is completed on time and within budget. Dedicated resources are also able to give more attention to your project, which can result in a higher quality end product.
You can hire a Node.js dedicated resource through a reliable development company like Digital Web Weaver. Just Shoot us an email at - [email protected]
The cost of hiring a Node.js dedicated resource varies depending on the scope of the project and the level of expertise required. At Digital Web Weaver, we offer competitive rates for our dedicated resources and can work with you to find a solution that fits your budget.
At Digital Web Weaver, we ensure that our dedicated resources are easily accessible to our clients. You can communicate with your dedicated resource through email, phone, or video chat. We also provide project management tools to ensure that the development process runs smoothly.
Yes, you can hire multiple Node.js dedicated resources for larger projects. Our team of expert developers can work together to ensure that your project is completed on time and within budget.