Digital Exam
: Simple
Solution
for complex
Testing Skill
Online Examination Software
Digital Web Weaver
About Software
Pen-and-paper tests have been the norm in the education sector. The COVID-19 outbreak is just one instance that has forced universities to conduct online exams. However, in a world of constant upheaval, a catastrophe of any nature can keep disrupting the normal pace of events.
Digital Web Weaver
Online Examination Software
The digital disruption is conquering the entire business world at a rapid pace, and enterprises irrespective of their industry are in a compelling situation now to adapt to the online conditions. The academic industry is no exception in it, and the current pandemic situation has left them clueless and provided a space to think about the beneficiary of availing the digital transformation. Conducting exams or tests is a tiresome process since it involves various activities like question paper generation to declaring results. Every activity involved in it requires a certain amount of manual effort and direct presence.
Digital Web Weaver
Glimpses of the industries we serve
Online Examination Software
Digital Web Weaver
Technology Used
Digital Web Weaver
working process
Admin
A superlative web portal that carries out complete functionality set up for the admin to manage, monitor, control, and edit the entire operability happening in allied with the online examination process. The educational/academic institute can now assign a dedicated supervisor or admin to handle the monitoring process and make necessary and timely changes and update whenever required.
Students
Students got availed with the privilege of utilizing both the web app and mobile app of our online exam software to the core, where they can find the entire allotted functionalities for them both on the big screen and in their smartphone as well. Certain software that we have released at the right time gives deadlock to the students' malpractice activities and thoughts and also assists the administrative staff in reducing their routine works.
Online Examination Software
Our Clients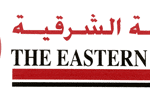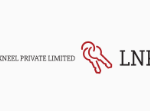 Not Just Average Design Agency, We Make Beautiful Things