Library Management System
Digital Web Weaver
About Software
DIGITAL WEB WEAVER offering library management system. Our library management software is a comprehensive library management solution that is suitable for both large & small libraries in school, colleges and  universities & private ones. At DIGITAL WEB WEAVER, We provide superior quality services in library management software, which helps our clients in daily view of statistical records. It allows fast searches by the author name, title, subject, keywords & Allows "Easy Word" searches or advanced searching.
A Library Management System (LMS) gives access to and manages the resources in your library.​ A well-chosen system will increase your library's efficiency, save valuable administration time, lead to a better educational experience for pupils and help develop independent learning.
Digital Web Weaver
Glimpses of the industries we serve
Learning Management System
features
Digital Web Weaver
Services
Digital Web Weaver
Technology Used
Digital Web Weaver
working process
The role of a Learning Management System varies depending on the organization's objectives, online training strategy, and desired outcomes. However, the most common use for LMS software is to deploy and track online training initiatives. Typically, assets are uploaded to the Learning Management System, which makes them easily accessible for remote learners. In some cases, the LMS may even have built-in eLearning authoring tools that allow you to develop online training materials without additional third-party software.
Online Examination Software
Our Clients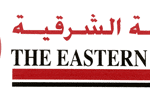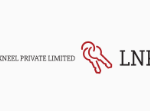 Not Just Average Design Agency, We Make Beautiful Things