Learning Management System
Digital Web Weaver
About Software
The Learning Management System goes a long ways past traditional preparing by account each instructional meeting, overseeing individual preparing prerequisites and detailing preparing progress.
Most LMSs are Web-based and encourage "whenever, wherever, any pace" access to learning substance and administration.Learning Management Systems are in effect broadly utilized in schools, universities, colleges and obviously associations.
hese incorporate Computer-Based Training or CBTs, Web-based Training or WBTs, ceaseless on-line evaluation and management of preparing, community learning i.e application sharing, discourse, Web classes and preparing asset management, and so on. Things like overseeing teachers, offices and hardware are likewise a portion of the highlights of Learning Management Systems.
Digital Web Weaver
More Information
Digitization has brought in simplicity and efficiency together and transformed the way we people got operated in our daily chores. Businesses and enterprises are adopting digitization not just to make the best use of it, but also to elevate their standards in the aspect of approaching their end-users and key stakeholders.
With a keen forecast towards enhancing the learning methodologies, we at Digital Web weaver caters to the best learning management software services that deliver customized benefits to the adopters according to their business operability. Our LMS software is not specifically designed for a certain set of academic institutions, but it holds a wide scope of integration in areas wherever learning happens.
Digital Web Weaver
Glimpses of the industries we serve
Learning Management System
features
Digital Web Weaver
Services
Digital Web Weaver
Technology Used
Digital Web Weaver
working process
The role of a Learning Management System varies depending on the organization's objectives, online training strategy, and desired outcomes. However, the most common use for LMS software is to deploy and track online training initiatives. Typically, assets are uploaded to the Learning Management System, which makes them easily accessible for remote learners. In some cases, the LMS may even have built-in eLearning authoring tools that allow you to develop online training materials without additional third-party software.
Online Examination Software
Our Clients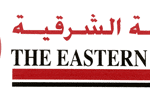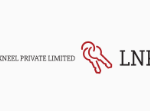 Not Just Average Design Agency, We Make Beautiful Things