Web Solution
Hostel Management Software
Digital Web Weaver
About Software
Our Hostel Management System will work and update the hostellers records, employees record, guest record, hostels record and hostellers fees record, hostellers attendance record,hostel buildings(blocks) and rooms records, mess management and mess billings and admission process, payment process can be done through online.This system automatically calculates the hostel fees, mess bill etc
It manages the student information, room information, room allocation details, fee details, mess bill details and employee details of the hostel. It is also used to generate reports of student details, fee details and mess bill details of the student. It keeps track of the number of students in the room and availability of the room. It helps organizations from the manual work from which it is very difficult to find the record of the students and the mess bills of the students.
Digital Web Weaver
More Information
Our Hostel management system provides a full featured system to manage the entire residential facility in the institute. This module will keep the updated records of student's allocated room, meal, transfer room, manage hostel details, hostel room management, room allocation and leave, and manage mess details, inventory management of mess, report generations and other facilities. It gives a clear idea of the hostel and room state and allows easy supervision of hostel maintenance.
Digital Web Weaver
Glimpses of the industries we serve
Hostel Management Software
Features
Digital Web Weaver
Technology Used
Digital Web Weaver
working process
The hostel management software India consists of various modules that begin with the registration and allotment process. Once a student is granted admission to a college he/she has the option to avail the hostel facility and needs to register. It then gathers all necessary information of the student and allocates a room based on the student's preference.
It has been designed with detailed features that monitor the movement of the student in and out of the premises and also keeps a record of the fee payment details. It has proved as an effective tool used to record complete details of all students who use the food, lodging and other facilities.
Online Examination Software
Our Clients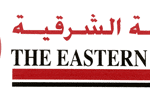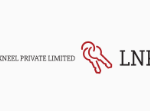 Not Just Average Design Agency, We Make Beautiful Things