Custom Ecommerce Development in Vadodara
Custom Ecommerce Development
Custom E-commerce Development can help many lives as because of Custom E-commerce Solutions, people can easily shop, order food, book tickets and more by just a click. In order to develop such ways that can make life easy, beginners search for those experts who can create responsive and impressive websites for them so they hire or give their requirements to the best Ecommerce Development Company.
About This Service
Custom Ecommerce Development
Why you ought to pick Custom E-commerce Development?
There are loads of open source accessible on the web so for what reason should a client select Custom E-commerce Development? What are the administrations we can accommodate satisfying your prerequisites? Here is the appropriate response.
This Service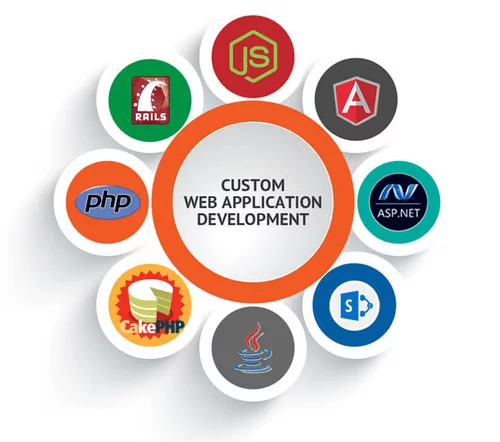 A Node.js dedicated resource is a skilled developer who is solely focused on your Node.js development project. They work exclusively on your project, allowing you to have more control and flexibility over the development process.
Hiring a Node.js dedicated resource gives you more control over your development process, allows for quicker response times, and ensures that your project is completed on time and within budget. Dedicated resources are also able to give more attention to your project, which can result in a higher quality end product.
You can hire a Node.js dedicated resource through a reliable development company like Digital Web Weaver. Just Shoot us an email at - [email protected]
The cost of hiring a Node.js dedicated resource varies depending on the scope of the project and the level of expertise required. At Digital Web Weaver, we offer competitive rates for our dedicated resources and can work with you to find a solution that fits your budget.
At Digital Web Weaver, we ensure that our dedicated resources are easily accessible to our clients. You can communicate with your dedicated resource through email, phone, or video chat. We also provide project management tools to ensure that the development process runs smoothly.
Yes, you can hire multiple Node.js dedicated resources for larger projects. Our team of expert developers can work together to ensure that your project is completed on time and within budget.