At Digital we bweaver, we offer a full range of CRM solutions starting from Consulting and Software development to Back-office support. Spanning over forty man years of development experience and by using our agile development techniques, even a moderate sized business can have exactly what they need. Many companies turn to us to build customized solutions to fit their unique situation.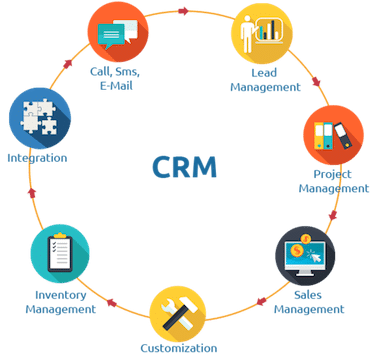 Digital Web Weaver brings the most experienced software developers in the industry to provide end-to-end custom Software Application Development, from initial case analysis to post-implementation support. Whether it is providing integration across your business applications, customizing your existing software or building a new application from the ground up, when it comes to the development software side of IT, very few are as qualified as Digital Web Weaver.
If you select a ready-made Custom CRM you may need to make changes in it, but if you Hire Custom CRM Development you can tell them to develop it as per your requirement and make modifications any time.
Using Custom CRM is highly beneficial as it does not contain any unnecessary things. You get exactly what you need.
You can do business integration like from sales to customer service and technical support. Our team is always ready to provide technical support whenever needed.
A Node.js dedicated resource is a skilled developer who is solely focused on your Node.js development project. They work exclusively on your project, allowing you to have more control and flexibility over the development process.
Hiring a Node.js dedicated resource gives you more control over your development process, allows for quicker response times, and ensures that your project is completed on time and within budget. Dedicated resources are also able to give more attention to your project, which can result in a higher quality end product.
You can hire a Node.js dedicated resource through a reliable development company like Digital Web Weaver. Just Shoot us an email at - [email protected]
The cost of hiring a Node.js dedicated resource varies depending on the scope of the project and the level of expertise required. At Digital Web Weaver, we offer competitive rates for our dedicated resources and can work with you to find a solution that fits your budget.
At Digital Web Weaver, we ensure that our dedicated resources are easily accessible to our clients. You can communicate with your dedicated resource through email, phone, or video chat. We also provide project management tools to ensure that the development process runs smoothly.
Yes, you can hire multiple Node.js dedicated resources for larger projects. Our team of expert developers can work together to ensure that your project is completed on time and within budget.